WINNER FOR:
BEST WINGS!!!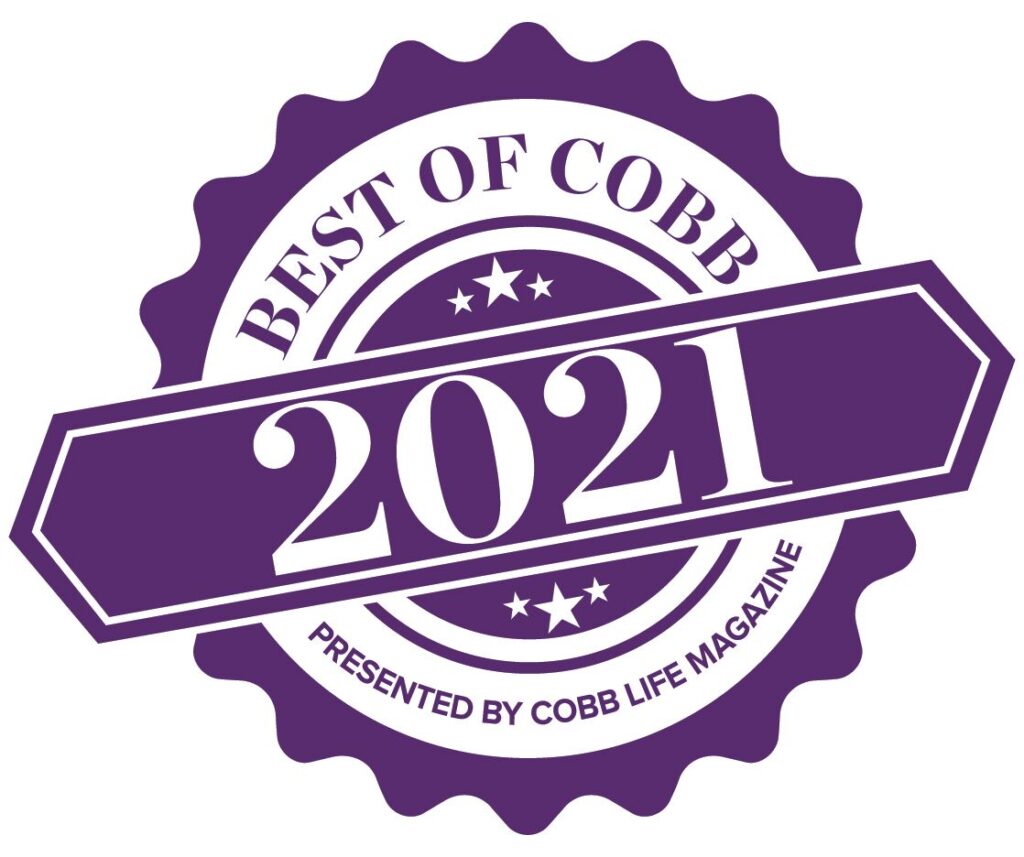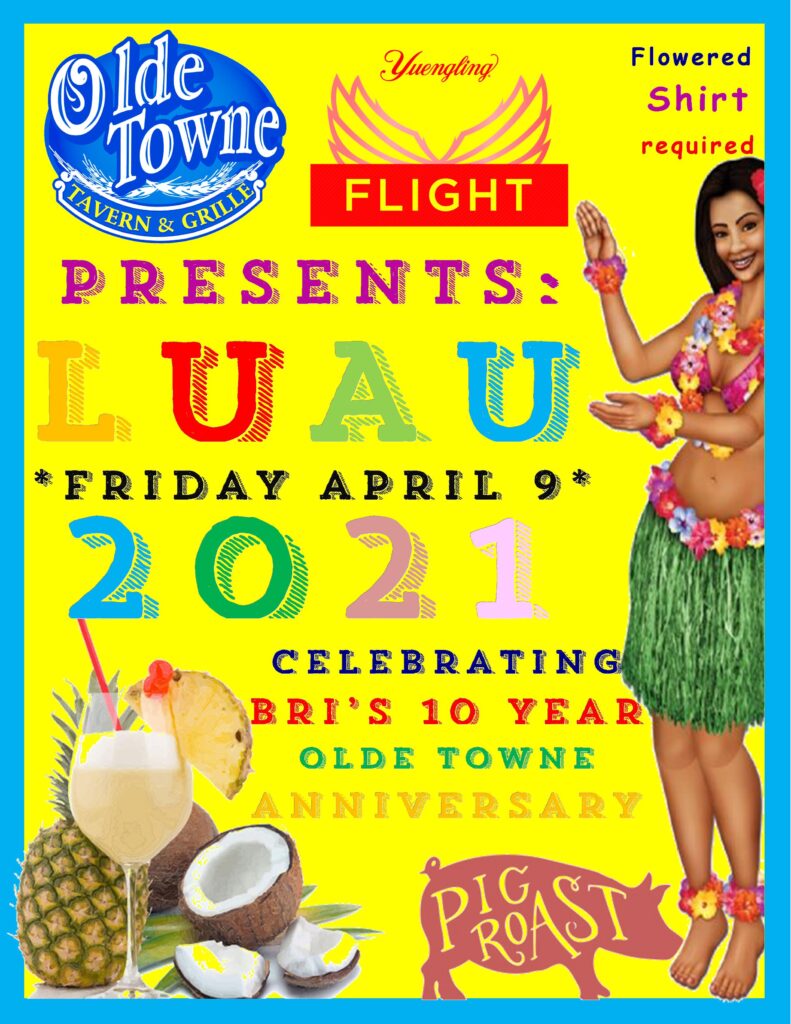 ---
WE ARE OPEN SO COME ON IN AND GET SOME DELICIOUS FOOD AND AN ICE COLD ADULT BEVERAGE!
DONT WANNA GET OUT… ORDER OT FROM YOUR FAVORITE FOOD DELIVERY SERVICE! JUST CLICK ON THE ONE YOU WANT TO ORDER FROM!
CHEF'S SPECIAL!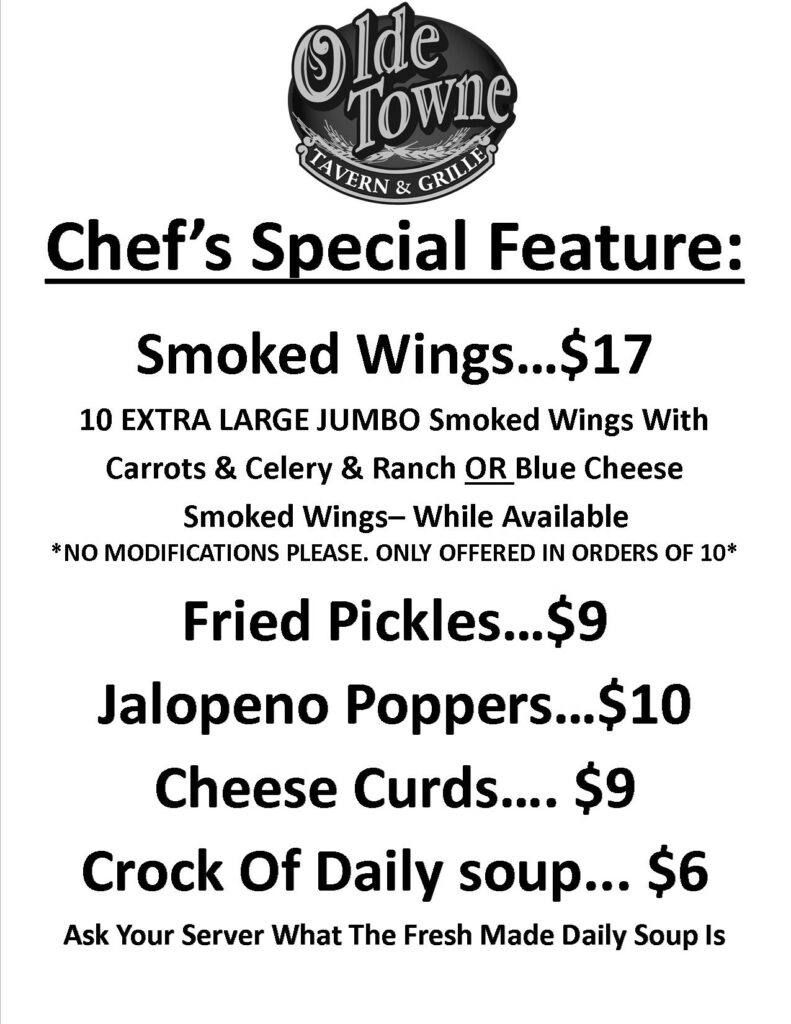 Come Check Out Our Newly Expanded Pizza Menu!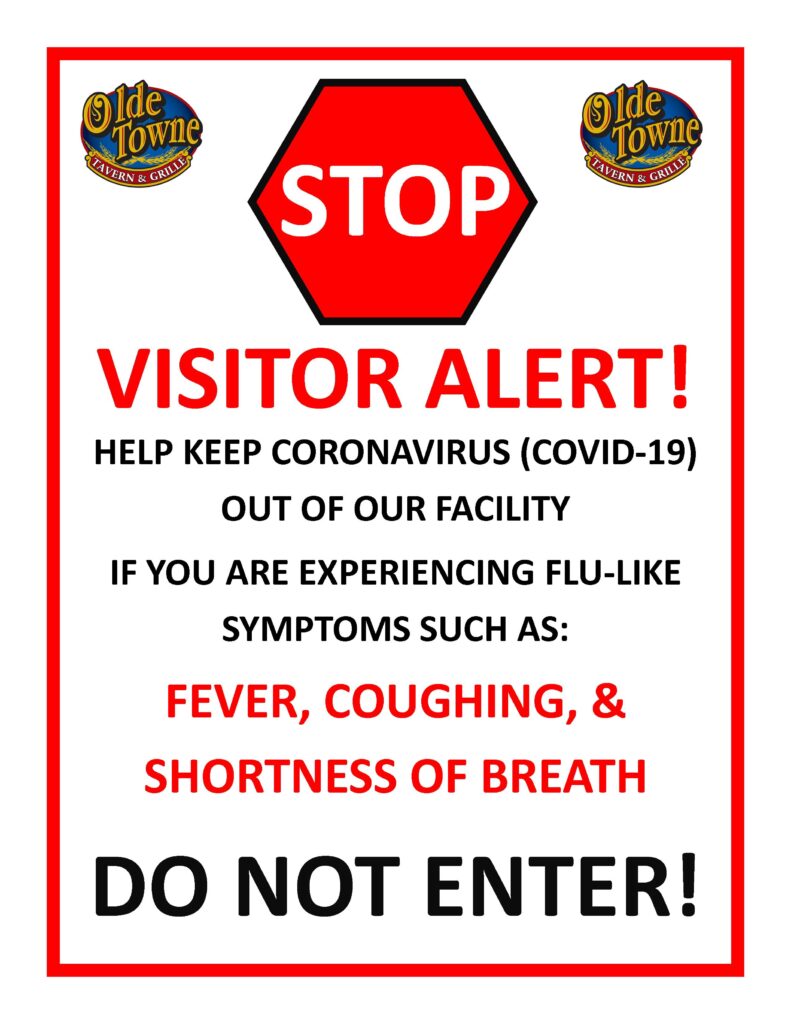 EVERY WEDNESDAY
FREE WILDPIES & TRIVIA!


EVERY THURSDAY
FREE BONELESS BITES
AND POKER AT 7!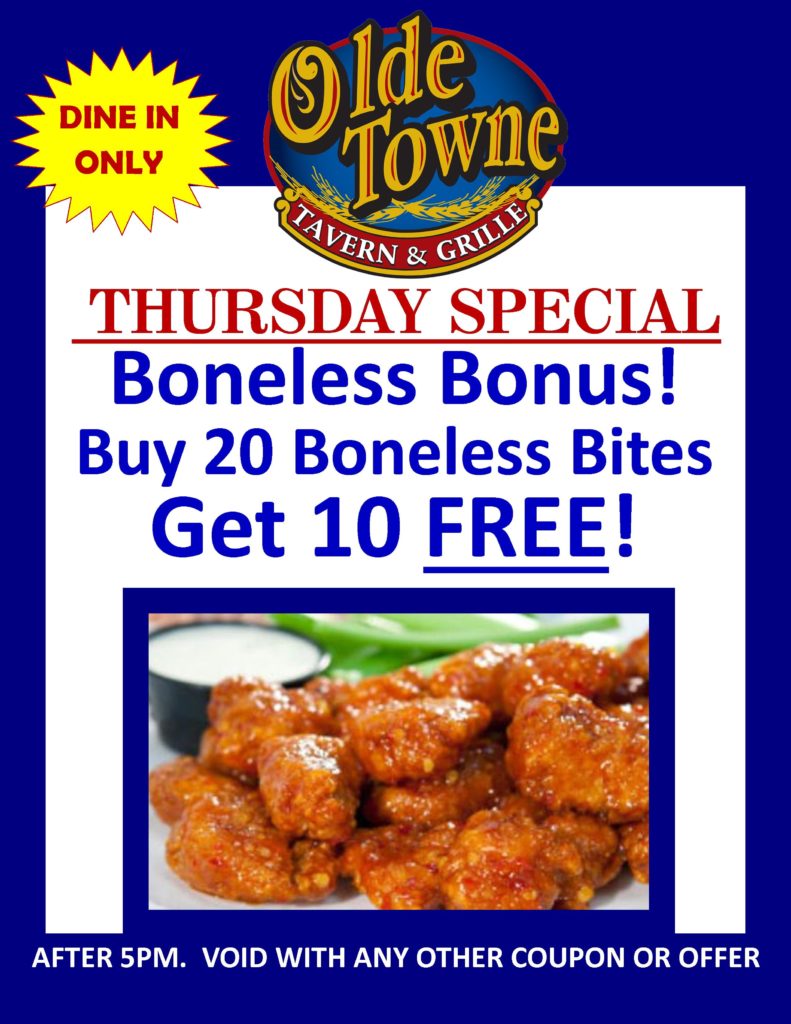 EVERY FRIDAY MINGO! (MUSIC BINGO) @8PM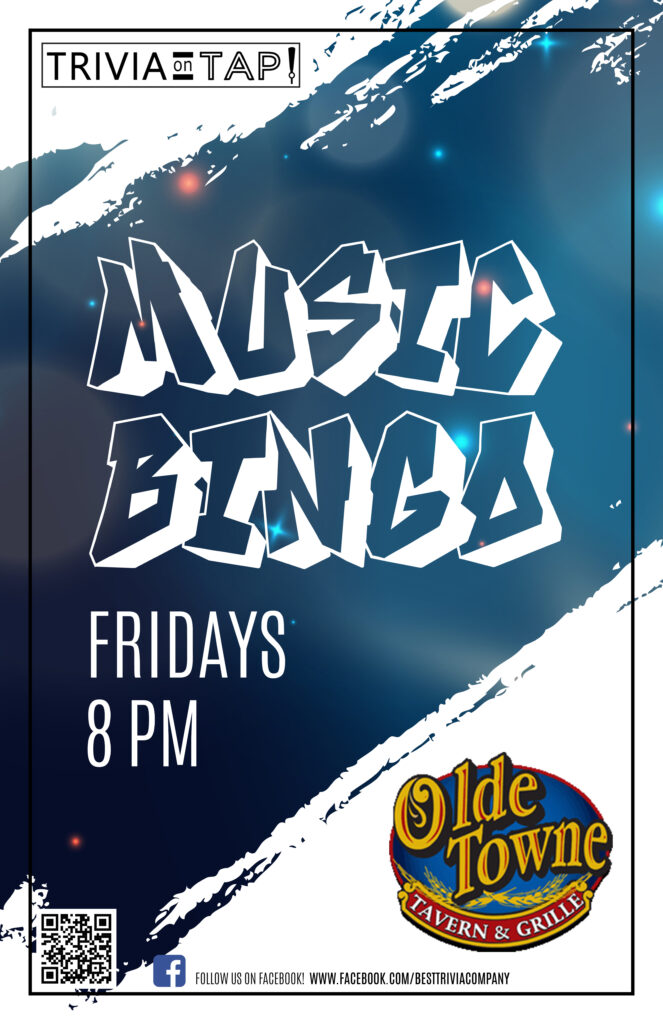 EVERY SUNDAY AT 6PM
POKER!